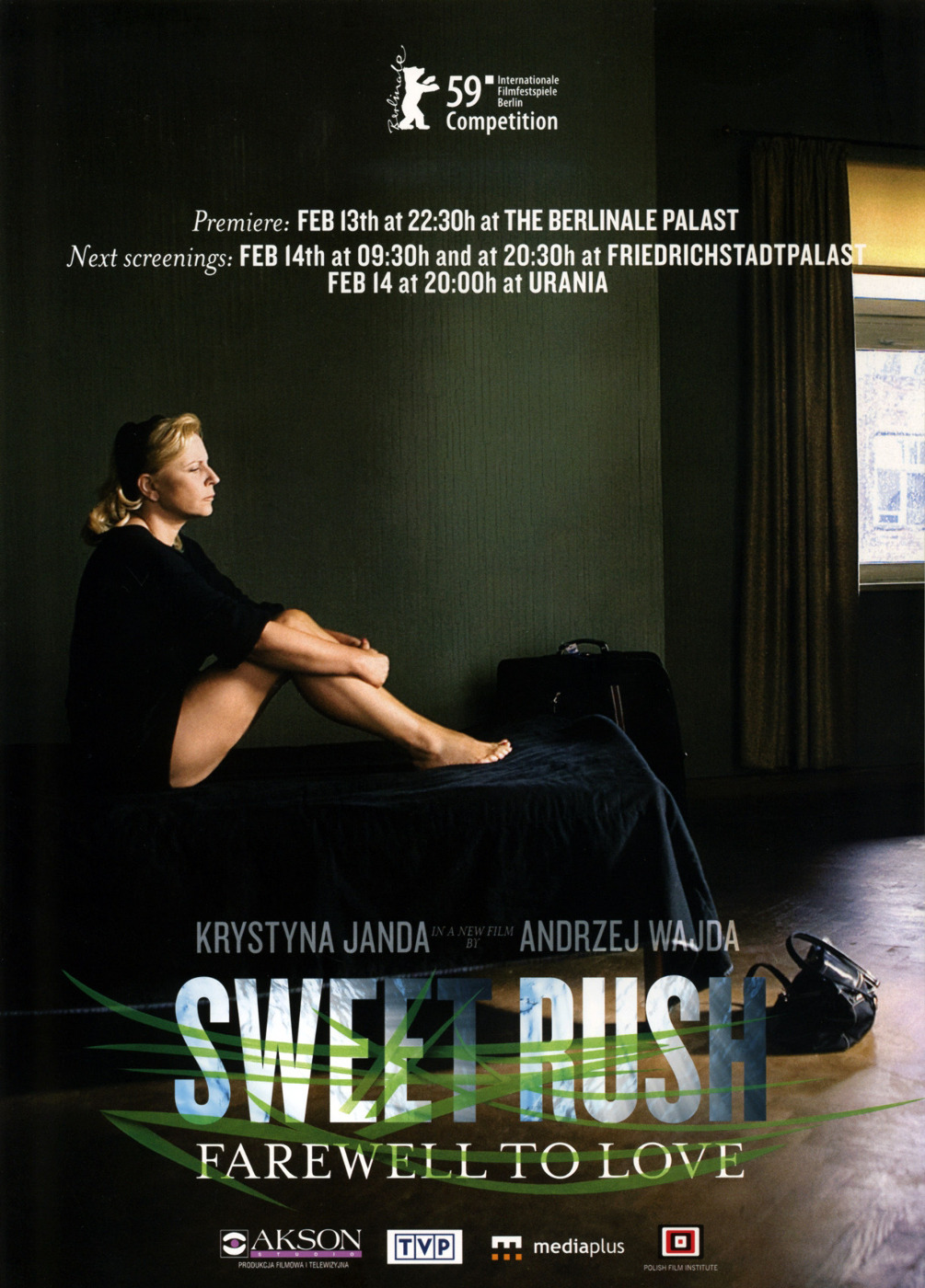 Regia: Andrzej Wajda
Cu: Krystyna Janda, Pawel Szajda, Jadwiga Jankowska-Cieslak
Rating:
3.5/5
Deși, conform cinemagia.ro, traducerea în româna a filmului (pentru o eventuală lansare în format încă necunoscut) va fi "Fiorii tinereții, în traducere liberă tatarak ar însemna "trestie de zahăr". Acesta este și unei nuvele de Jaroslaw Jvaszkiewicz, care a devenit sursă de inspirație pentru acest cel mai recent film al lui Andrzej Wajda.
Totuși, filmul începe cu un monolog al interpretei Krystyna Janda, pe care o găsim singură într-o cameră mobilată sumar. Ea vorbește despre moartea soțului ei, care a survenit chiar înainte de filmările la "Tatarak". Apoi, îi vedem pe Wajda, Janda și echipa, vorbind despre nuvelă și film, înainte de începerea filmărilor. De-abia apoi intrăm în povestea "Trestiei de zahăr": Marta (Janda) este soția unui doctor de țară, a cărei viață a fost marcată de moartea celor doi fii în timpul celui de Al Doilea Război Mondial. Observând că a slăbit în ultima perioadă, soțul ei în face un consult radiologic și descoperă o tumoră pulmonară, dar o asigură că totul este bine. Rutina din viața femeii se schimbăodată cu întâlnirea cu un tânăr localnic, de care se îndrăgostește. Însă încercarea de aventură de termină tragic: cei doi se duc la malul râului să culeagă trestie de zahăr (pentru ca Marta să-și împodobească casa), însă tânărul se îneacă.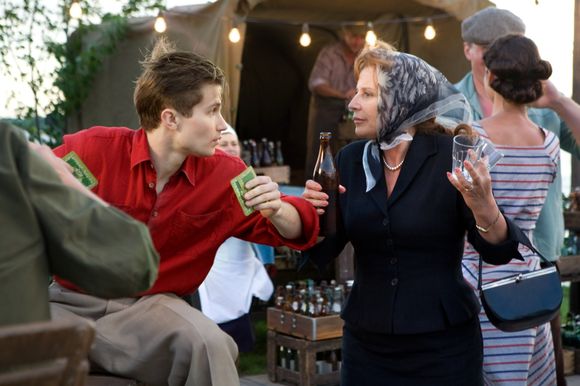 "Tatarak" este un film despre moarte. Trestia de zahăr însăși capătă o conotație fatidică, iar povestea Martei are o rezonanță aparte asupra adevăratei Krystyna Janda. În monologurile sale (evident, scrise de mâna ei), Janda vorbește despre cât de dificil i-a fost să se împace cu gândul că soțul ei va muri, despre tragedia ultimelor ore ale acestuia și despre senzația de gol pe care o are de când a rămas singură. Decorul - acea cameră săracă, goală - sugerează acest vid care nu poate fi umplut, dar și dorința interpretei de a-și exprima frământările, de a se "dezgoli" în fața publicului. Filmul pare astfel mai mult un portret (și proiect) al actriței decât a regizorului și, într-un fel, personalitatea Krystynei Janda este mai puternică a lui Wajda. Cu toate acestea, realizatorul - acum în vârstă de 80 de ani - este maestrul propriului său film, măcar în ceea ce privește partea de adaptare literară a acesteia, care este tratată în culori vii, cu un ton ușor melancolic. Și mai mult ca sigur că nuvela lui Jvaszkiewicz i-a oferit lui Wajda prilejul să ridice propriile întrebări despre moarte, chiar dacă acestea nu transpar în forma finală a acestuia.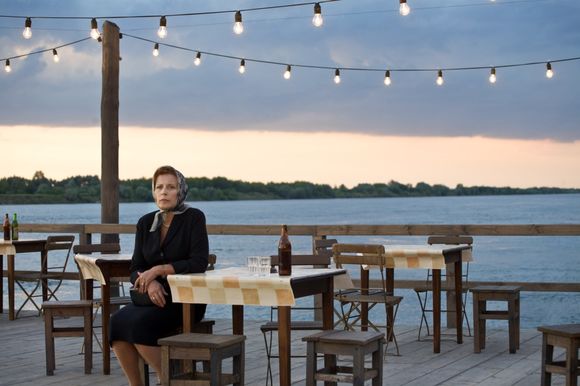 Finalul lui "Tatarak" ia o turnură ciudată, care - deși pot părea imbecil - m-a dus cu gândul la "Monty Python and the Holy Grail". Odată filmată scena morții tânărului, Krystyna Janda părăsește platoul în costum de baie, pe ploaie, și fuge înspre cea mai apropiată șosea (deși o cameră de filmat se pare că continuă să o urmărească). Am găsit acest moment al filmului un pic exagerat și mi s-a părut că realizatorii au ratat astfel un final care putea să facă din "Tatarak" un film cu adevărat zguduitor.